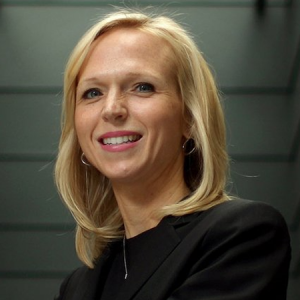 Christine Allen, PhD, FCAHS, FCSPS
Associate Vice-President and Vice-Provost, Strategic Initiatives
Christine leads the Institutional Strategic Initiatives portfolio, working closely with academic divisions and the Vice-Presidential and Provostial portfolios to identify, assess, and prioritize strategic, cross-divisional, excellence-driven, institutional initiatives and to coordinate resources from external agencies and organizations. She is a professor in the Leslie Dan Faculty of Pharmacy and has served in several senior academic leadership roles at the University including associate-dean, academic; associate-dean, graduate education; and interim dean of the Leslie Dan Faculty of Pharmacy. Her research focuses on the design of innovative materials and drug delivery technologies. She is the CEO and Scientific Director of the Nanomedicines Innovation Network which was awarded funding from the Networks of Centres of Excellence Program in Canada. She is the co-founder and served as President of Nanovista Inc., a company focused on high-precision, image-guided cancer therapy. She has received career awards from CIHR/Rx&D, the Canadian Society for Pharmaceutical Sciences (CSPS) and the Association of Faculties of Pharmacy of Canada. She is a fellow of CSPS, the Controlled Release Society, the Canadian Academy of Health Sciences and the American Institute for Medical and Biological Engineering. She is the Editor-in-Chief of the Journal of Controlled Release and an appointed member of the Governing Council of the Natural Sciences and Engineering Research Council of Canada.
Arij Al Chawaf, PhD
Executive Director, Strategic Initiative Development
Arij provides leadership and guidance during the development and scaling of high priority strategic initiatives, develops partnerships with industry, public sector research institutes and innovation and commercialization government agencies, and establishes and directs the administrative and organizational structures required to support these initiatives. Before joining the ISI portfolio, she served as Director of Strategic Alliances and Communications at the Structural Genomics Consortium (SGC), an international drug discovery public-private partnership, as well as working with various start-up and biotech companies in marketing and business development roles.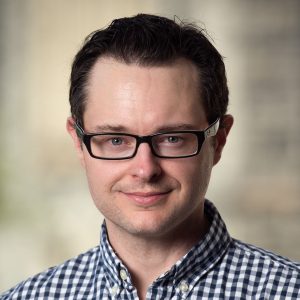 Sean Caffrey, PhD, MBA, PMP
Executive Director, Strategic Initiative Development
Sean provides administrative leadership to high priority strategic initiatives, develops strategic industrial and governmental partnerships, and establishes and directs the administrative and organizational structures required to support high priority strategic initiatives. Prior to joining the Institutional Strategic Initiatives portfolio, Sean served as the Executive Director of BioZone, the Centre for Applied Bioscience and Bioengineering in the Faculty of Applied Science and Engineering, and the Director of the Alberta Epigenetics Network at Genome Alberta.
Alexandra Candib
Institutional Strategic Initiatives Officer
Ali supports the development and growth of large-scale, interdisciplinary, multi-unit research initiatives. Prior to joining the ISI portfolio, she was the Data Projects Officer in the Office of the Vice-President, Research & Innovation where she worked across the University's three campuses on new initiatives and projects on a variety of issues related to data- and computation-based science and research data management. Previously, Ali has served as Research Officer & Trial Coordinator in the Faculty of Nursing where she oversaw research projects operating out of the Familial Breast Cancer Research Unit at Women's College Hospital.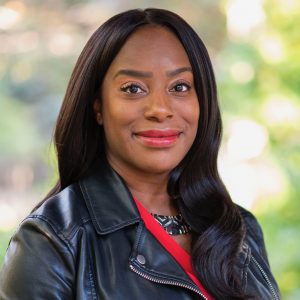 Ainka Jess, BA
Strategic Communication Advisor
Ainka supports the VP Research and Innovation portfolios of Institutional Strategic Initiatives (ISI) and Equity, Diversity and Inclusion (EDI).  She reports to the Director, Communications Strategy UTC and to the Associate Vice-President and Vice-Provost, Strategic Initiatives. Prior to joining the University of Toronto, Ainka served as BMO's Director, Communications & Strategy, Workplace Transformation and provided strategic communications support to PwC, and the City of Ottawa.  She is the Founder of She's4Sports, an organization that gives women and diverse people a larger voice in sport, through digital content and events. Ainka is also a recipient of the WXN Canada's Most Powerful Women: Top 100 Award.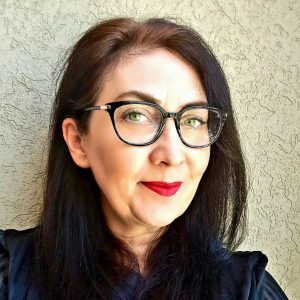 Jane Johansen
Executive Assistant
Jane is executive assistant to Professor Christine Allen and assists the Institutional Strategic Initiatives team by writing communications and planning workshops. Jane left New Zealand to live in Canada a decade ago and has spent half of that time working at the University. She believes in continuous learning and recently earned certificates in strategic copywriting and business communications through the School of Continuing Studies.
Nicole Kuchinsky
Institutional Strategic Initiatives Officer
Nicole provides operational guidance and supports partnership building for strategic initiatives. Previously, as Business Operations Lead at CCRM, she contributed to the growth of the organization by supporting strategic funding proposals and building internal commercial processes. Prior to her role at CCRM, Nicole completed a post doctoral fellowship in spinal cord injury at the Toronto Western Research Institute. Nicole brings to the team a strong research background in development, stem cell biology, and regenerative medicine. 
Kohila Kurunathan
Visual Communications Designer
Kohila is a graduate of the Art and Art History joint programme at UTM and Sheridan College. Prior to joining ISI, Kohila worked with the Ontario HIV Treatment Network (OHTN), to design and develop material to support the implementation and promotion of provincial and national research, education and public health initiatives, such as GetAKit.ca, Black Praise, Toronto to Zero and Universities Without Walls. Previously, Kohila worked with Canadian Art magazine's digital platforms, including the award-winning newsletter, Canadian Art Weekly. Kohila has also collaborated with numerous arts organizations in design, advisory and advocacy capacities. Recent partnerships include Arts Etobicoke, Canadian Stage, the Wildseed Centre for Art and Activism, the Regent Park Film Festival, and the Nia Centre for the Arts. Kohila served on the CARFAC Ontario board of directors from 2011-2020.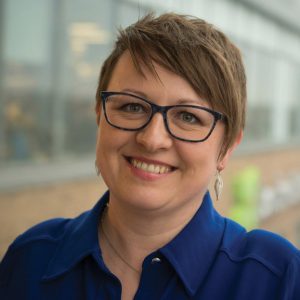 Patrycja Thompson, PhD
Institutional Strategic Initiatives Partnership Officer
Patrycja develops and cultivates industry networks and partnerships to support multi-divisional strategic research initiatives.  Prior to joining the ISI portfolio, she was the Manager of Technology Sourcing and Evaluation at CCRM leading diligence on novel academic discoveries, developing commercialization strategies for regenerative medicine therapies and building stakeholder networks to support venture creation.  As the Research Projects Officer at the Sunnybrook Research Institute, she previously supported academics with institutional funding applications and budget management, and led academic and industry-based projects at the Fox Chase Cancer Research Institute and the Vaccine and Infectious Disease Organization (VIDO).